Your products don't sell themselves.
As an e-commerce owner, it's up to you to develop and launch marketing strategies that help your target audience better understand what problem you're addressing, what solutions you're offering, and why it should matter to them.
The problem is, the proven digital marketing strategies that you and other e-commerce business owners have been using for the past few years to boost brand awareness, traffic, and sales just aren't as effective as they used to be. The internet is a noisier place today.
As new brands continue to enter the market each day and compete for the same online consumers, you have to do what you can to differentiate and prove to people that you're different. That you care. That you're willing to listen. That you aren't just interested in selling products. That you're committed to establishing and nurturing real relationships with the people you're trying to serve.
To do all that, you can't just market products to people. Instead, you have to be willing to build community with your customers, followers, and target audience.
This article will help you understand what community is, why it should matter to you, what community looks like in e-commerce, and how you can effectively build community through your e-commerce brand.
What is Community Building and Why Does it Matter?
In order to differentiate from competitors and cut through all the noise that now exists online, you have to establish an authentic community that your target audience can attach onto and actively participate in. But before you dive in, it's helpful to first understand what community building is as it relates to e-commerce, and why it matters.
To kick things off, let's first look at how Merriam-Webster defines community:
A unified body of individuals
a group of people with a common characteristic or interest living together within a larger society
a body of persons having a common history or common social, economic, and political interests
In the past, you might have thought that building community online was as simple as creating and managing a Facebook page and Twitter account for your business and interacting with followers through those channels whenever the opportunity presented itself. As long as you had a presence on these sites, the thought was that you were creating a community for your customers.
But building community online has a much different meaning today than it did ten, five, and even two years ago.
Today, the focus of building community online isn't about creating a presence on the right social sites—instead, the focus is entirely on your audience and their interests, their passions, their concerns, their beliefs, and their motivations.
Community building is less about your business and your goals, and more about the people you're trying to serve.
To survive, succeed, and grow throughout the next decade of e-commerce, you have to understand the following truths about online consumers today:
Truth #1: Online consumers want to support businesses that care about people and making the world a better place. According to Nielson, 66% of consumers are willing to spend more on a product if it comes from a sustainable brand. Another study has reported that "more than nine-in-10 Millennials would switch brands to one associated with a cause, and two-thirds use social media to engage around corporate social responsibility."
Truth #2: Online consumers aren't motivated solely by salesly product copy or creative ad campaigns. While traditional digital marketing and advertising campaigns are still important, they aren't not the only thing that persuades online consumers to take action and convert. Today, you also need to be using content to position yourself as a trusted resource, telling more stories on video, and going above and beyond to delight customers in new and surprising ways.
Truth #3: Online consumers make purchasing decisions based on recommendations from friends and strangers now more than ever before. One survey found that, "70% of millennial consumers are influenced by the recommendations of their peers in buying decisions." The same survey reported that, "30% consumers are more likely to buy a product recommended by a non-celebrity blogger. Consumers can relate more to these influencers and value their opinions more than that of celebrity influencers." In another report by McKinsey, the authors wrote that, "Word-of-mouth can prompt a consumer to consider a brand or product in a way that incremental advertising spending simply cannot."
Truth# 4: Online consumers are loyal to brands and businesses that offer personalized and unmatched customer service and customer experience to the people who buy products from them. According to Accenture, "75% of consumers are more likely to buy from a retailer that recognizes them by name, recommends options based on past purchases, OR knows their purchase history." 73% of customers commit to a brand because of strong customer service, and 89% of customers changed to a competitor after a poor customer service experience.\
Truth #5: Online consumers want to feel like they're part of something bigger when buying products from brands online. People don't just want to buy products online. Instead, they want to align with a bigger movement that aligns with their goals, interests, and passions. They want to feel connected and be connected to other people like them.
As a business owner, it's your job to understand who your audience is, what they care about, and how they interact with other people and businesses online. Once you've taken time to think more about the truths outlined above and how they might relate to your business and your customers, you're ready to start fostering a community that your customers and followers can participate in and benefit from.
E-commerce Brands Investing in Community
Building a brand community that aligns with the shared beliefs, motivations, causes,  and interests of your audience might seem like an intimidating amount of work, but it really doesn't have to be that complicated. There is no right or wrong answer when it comes to building community through your e-commerce brand, so long as you're committed to focusing on what matters most: the wants and needs of your customers and prospective customers.
To help give you an idea of what building community looks like in e-commerce, let's take a look at a variety of examples:
Example #1: Yellow Leaf Hammocks – The hammock brand Yellow Leaf Hammocks creates jobs for mothers by training and hiring them to weave hammocks. They write on their website, "Instead of organizing a patchwork of charitable donations to provide water, nutrition, clothing, etc., we are working directly with families to build a comprehensive, dignified, long-term strategy toward a brighter future. The causes behind systemic poverty are complicated, but long-term financial stability is within reach."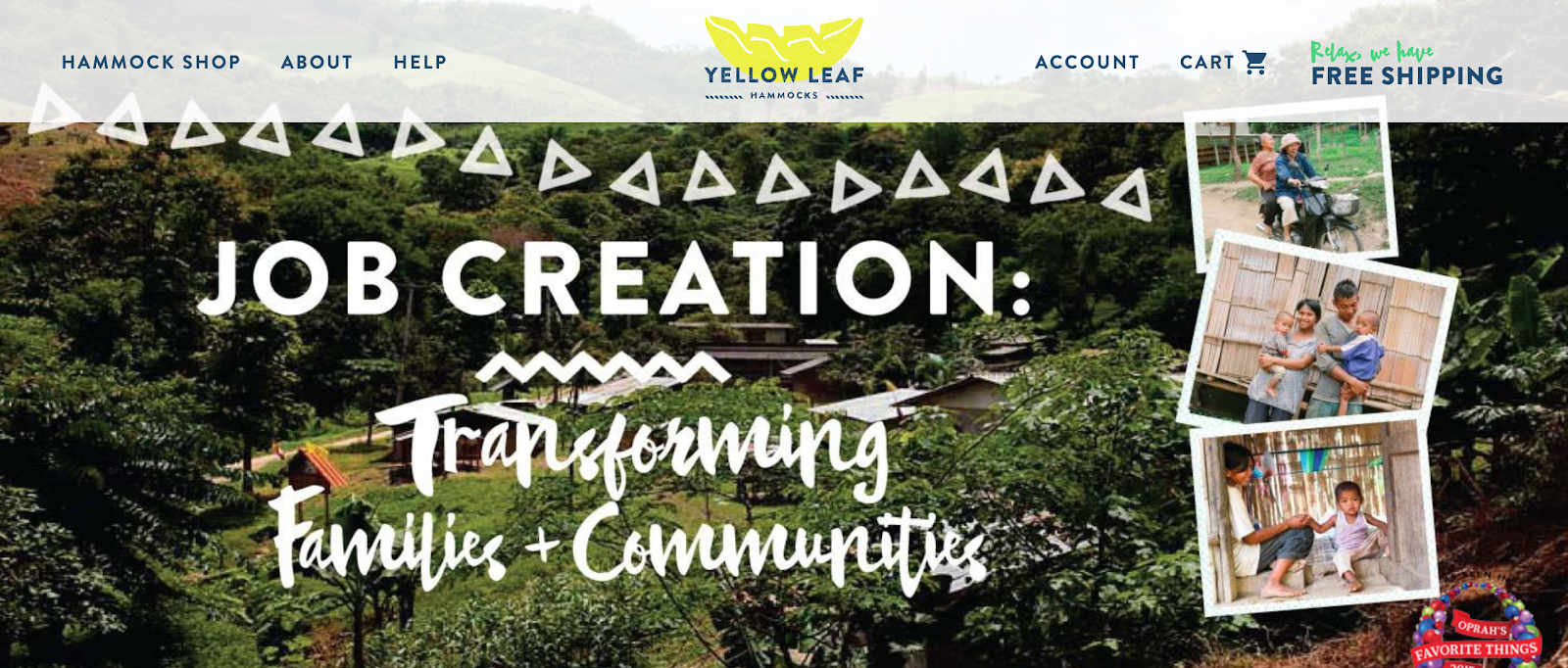 Example #2: Love Your Melon – The hat brand Love Your Melon donates hats to children battling cancer, and provides financial support to nonprofits that support children and families in need. They write on their website, "Fifty percent (50%) of profit from the sale of all Love Your Melon products is given to Love Your Melon's nonprofit partners in the fight against pediatric cancer. Our nonprofit partners work in the field of pediatric oncology, fund cancer research initiatives and provide immediate support for families of children battling cancer."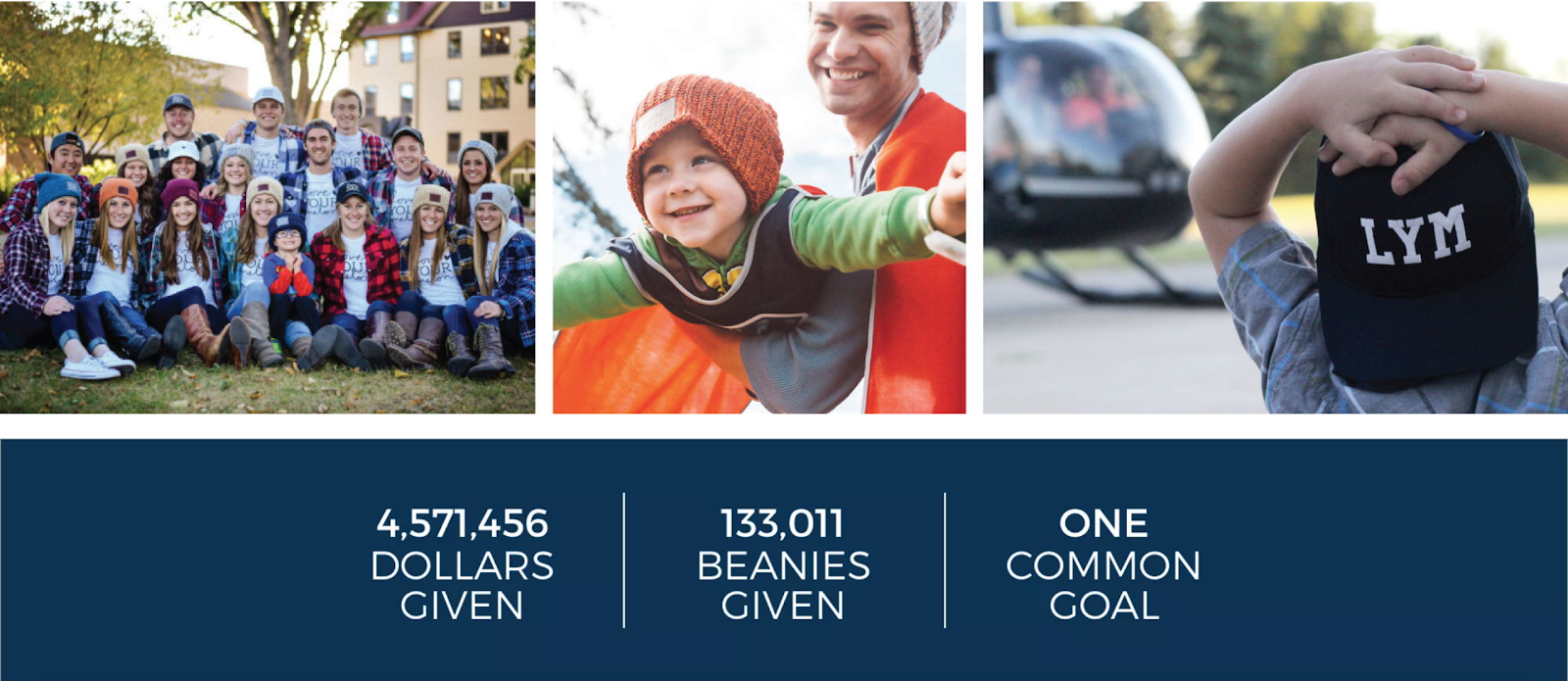 Example #3: WeWOOD – The watch brand WeWOOD partners with other nonprofits to plant trees for each of the wood-based watches they sell. They write on their website, "Since 2011, WeWOOD has planted over 500,000 trees with its partners and sets challenging targets for 2017 and beyond. One such challenge is our goal of planting 1 million trees by 2020. Keeping forests healthy and happy keeps us healthy and happy, and we like to keep this reminder on our wrists."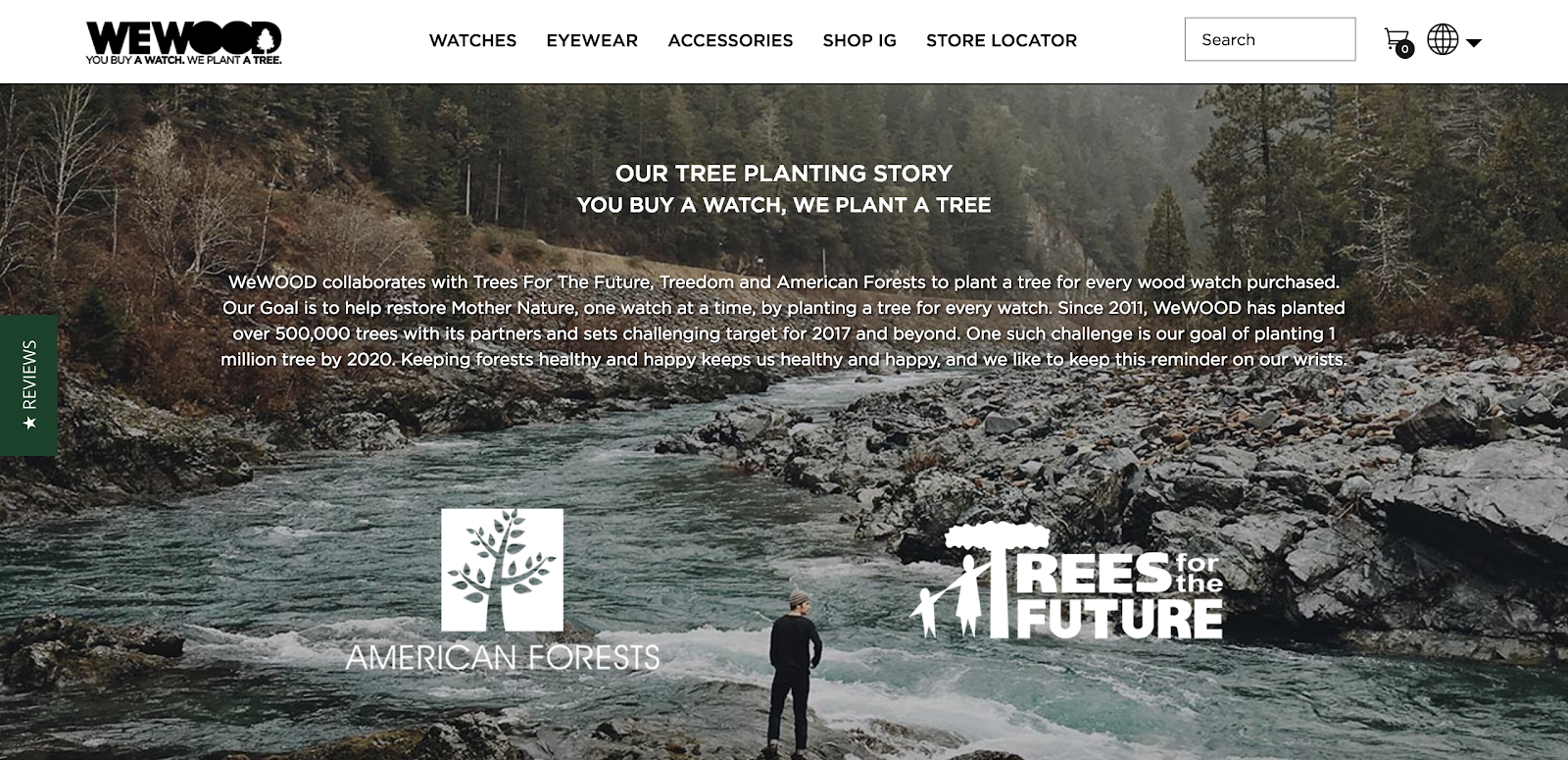 Example #4: Hydro Flask – The container brand Hydro Flask builds community by sharing rich, original stories that they know their audience can relate to. They feature profiles of people who embrace travel, adventure, and life. I wanted to include this example and the ones that follow to illustrate the fact that you don't have to support a cause or mission financially in order to build community. In this case, Hydro Flask is creating content that helps them connect with their intended audience and empower them to live life to the fullest—with or without their product in hand.
Example #5: Gathre – The mat brand Gathre recently launched a podcast to share stories with their community of women who are doing good in the world. They also create collections of photos from customers in an effort to bring their community together around different experiences—going on adventures, going to the beach, raising kids, etc.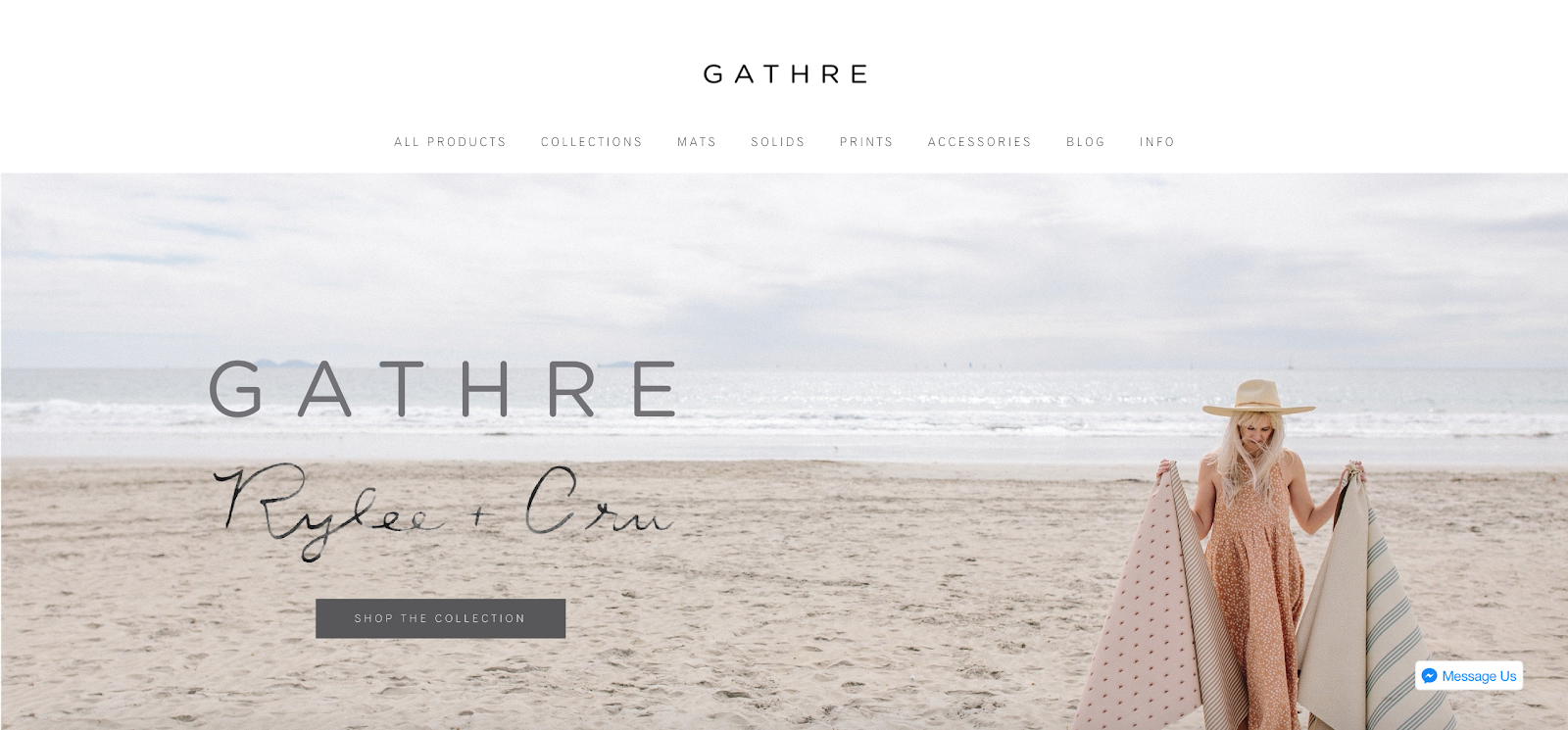 Example #6: Wildbird – The baby sling brand Wildbird uses the hashtag #mywildbird to create community among their customers and followers. Using the hashtag, their community members can share stories and experiences with each other relating to their ring slings, their children, and their lives as mothers. They also have a closed Facebook group that people can join to meet and chat with other mothers who are in similar stages of life.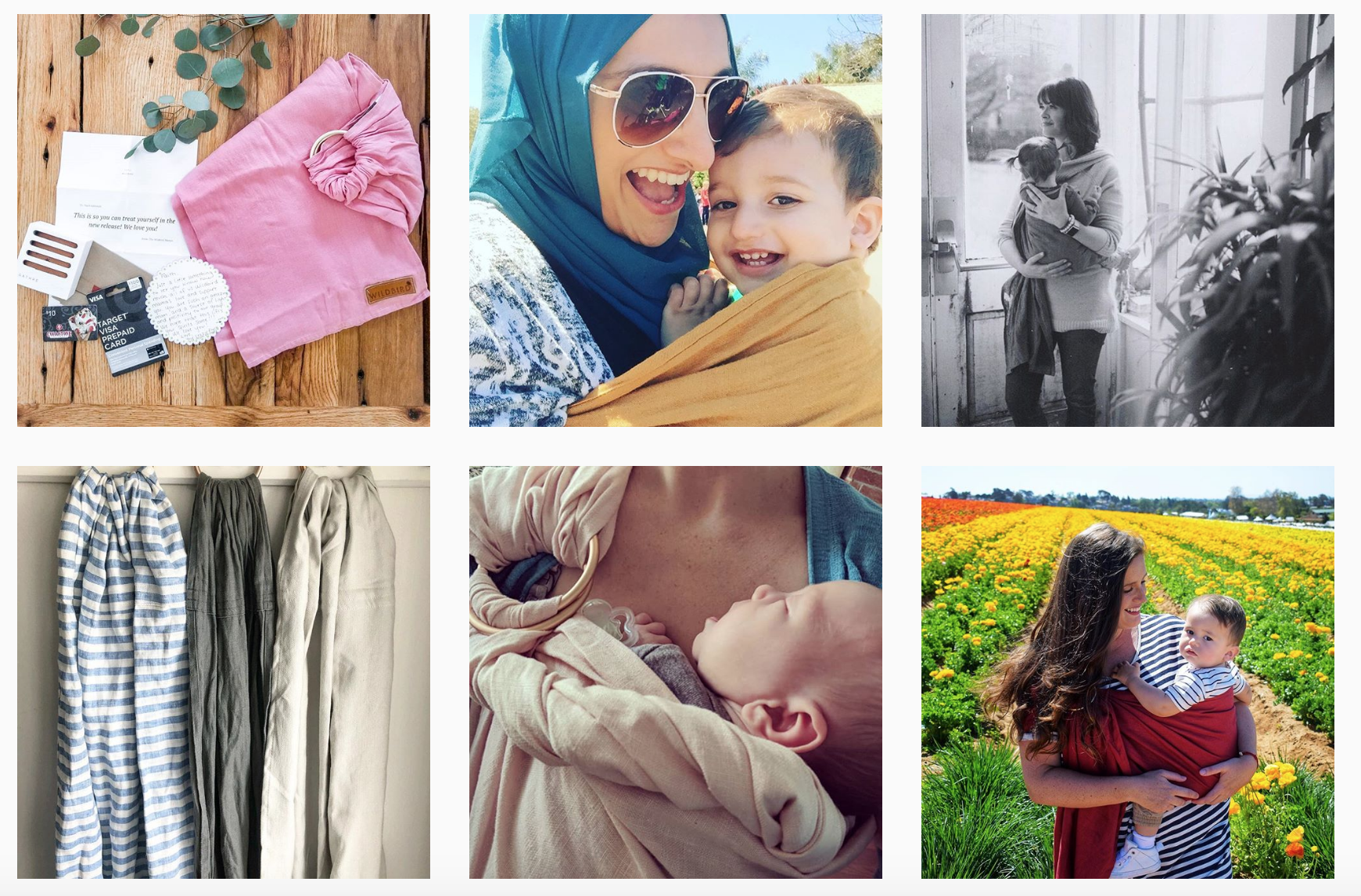 Each of these examples provides you with a different idea of how community can be fostered in the ecommerce space. Now that you know the why and you've seen some real-world examples, it's time to start thinking about building a community for your own audience.
How to Get Started
If you're interested in building and nurturing a community for your e-commerce brand and audience, follow these community tips and steps to get started:
Step 1: Find out what your customers care about. As mentioned above, the most important factor to consider when building a community for your ecommerce brand is your customers. To be successful, you need to have a good understanding of what it is that your customers care about. If you don't already have a pretty good idea, send an informal survey out to 5-10 of your most loyal customers. Tell them that you're working on building a community that is centered around supporting a cause or movement, and ask them if they have ideas on the direction you should take.
Step 2: Think about what you care about. You started your business for a reason and focused on the products you sell for a reason. Think about what those reasons are and how you can build community around them. Was there a specific problem you were trying to solve? Was there a cause you cared about or a way of life that you wanted to promote? Use your answers to develop a movement (like going on more adventures, getting healthier as a family, having more fun, etc.) that your customers and prospective customers can relate to and rally behind.
Step 3: Think about your products & how they impact the world. Spend some time thinking about your products and what problems they solve or create. Remember the WeWood example from above? They use wood to create their watches, but they also support the planting of new trees with each purchase made in an effort to balance the impact their production may have on the world. Find out if there are any missions, causes, or movements that relate closely to your products or your product category, and decide how you can foster community around those areas.
Step 4: Decide on a movement or cause. After you've spent some time talking to customers and thinking on your own, make a decision about the movement or cause you want to center your community around. Remember: you don't have to provide financial support to a cause in order to build community. You just have to show customers that you understand them—that you know what interests them, what they're passionate about, what they need help with. Remember the Wildbird example from above. They create products that help support mothers and their babies AND they create opportunities for those mothers to engage with each other and build community with each other in a variety of ways.
Step 5: Create a micro-brand for your community. Once you've decided on your movement or cause, create a micro-brand that you can use when it's time to spread the word. It could be as simple as creating a unique hashtag for your customers to use. Or it could be official branding that you include in a Facebook group or on a landing page on your website. The key is to create something recognizable and unique to your brand that your audience can attach to and get excited about.
Step 6: Spread the word. When you've established your micro-brand, start spreading the word with your audience. Include community building messaging on your website, in your emails, in social media updates, and any other channels you use to communicate and engage with customers and followers. My official recommendation would be to create a landing page for people to visit that (1) explains what your community is all about, and (2) helps people understand how to participate (i.e. join a Facebook group, use a hashtag, learn about a cause, participate in a Facebook live, read a story, attend an event, send you photos, etc.).
Step 7: Get feedback. As you spread the word about your community and the mission, cause, or movement you want your audience to rally behind, work to get regular feedback from customers and followers. Find out if it's clear how they can participate, if the community aligns with their motivations and passions, and what else you can do to keep fostering participation.
As I mentioned earlier in this article, there is really no right or wrong way to build a community for your ecommerce brand and audience as long as you have your customer in mind above all else. Think intentionally about the kind of community you want to create for your audience, get started sooner rather than later, and learn as much as you can along the way.
PS – And if you really want to build community, try using some gifs to lighten the mood!