With the massive shift of marketing budgets to digital marketing, many brands are struggling with how to connect with today's buyers demanding more authentic content, storytelling is becoming increasingly important. But many brands struggle with storytelling.
Either they try to create a story where there's none or they confuse it with a sales pitch. Let's investigate how brands can follow a few rules to weave a story out of every piece of content or messaging.
Quick Takeaways:
Focus on your customers. Make them the hero of your stories
Understand the stories your audience wants to hear
Everyone loves and underdog. Highlight the big struggles your audience faces
Build stories into your larger marketing mix
1. Know Your Audience – Duh
Disney's head of audience strategy, Richard Ellwood, believes that the secret to successful brand storytelling is understanding your audience, but that most brands have still not managed to successfully take insights from audience data and turn them into great stories.
In order to create content that engages, inspires, and captures the imagination of your audience, you need to understand what makes them tick.
But many brands don't take the time to really consider in depth what their audience really wants to know or what interests them.
Instead, they tell them what they think they want to know, or, more often, what they want to tell them.
Too many brands are keen to tell the world about how great they are and try to shoehorn this into a story. Nobody wants to read this. Nobody wants to be stuck at a dinner table next to someone who spends the whole night bragging about his achievements. But, if somebody's got a compelling story to tell, you can bet the whole table will be hanging on their every word.
2. Don't be Too Positive
Everybody loves a happy ending. But, a story where nothing happens is boring.
People love to hear stories of triumph over adversity. When the character in a story we're reading comes up against a challenge, we feel their pain and disappointment. We're rooting for them to succeed, and we feel a real sense of accomplishment and relief when they overcome that challenge – almost as if we'd experienced it ourselves.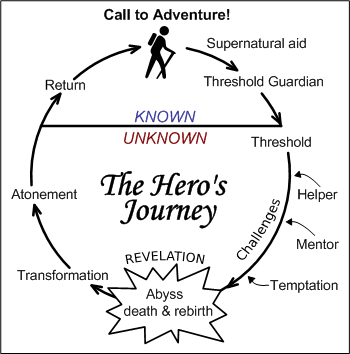 I've delivered a popular webinar for Harvard Business Review on how to deliver Presentations That Connect to help executives understand how to turn their typically boring presentations into compelling stories.
Instead of trying to convince potential investors of how great the company or proposal is by pointing out all the good points, I suggest using the basic storytelling technique of introducing conflict and a villain to create an interesting story.
Audiences know that press released and carefully crafted product pages are largely propaganda. Press releases and propaganda actually work against you because they increase the large amount of distrust buyers have for brands. And yet, buyers largely report that they are interested in getting valuable content from the brands they work with.
Instead, by acknowledging problems, negatives, and challenges, you're being more truthful and authentic, and you're also telling a better story.
3. Understand that Storytelling Is Not Blogging
The other major issue that many brands seem to have is trying to turn each blog post into a story. This isn't what brand storytelling is about. Your company blog isn't a novel, and you don't have to make each blog post into a chapter of your story.
Of course, a blog post can be a story. But so can a social media post, a video, a photograph, or an entire integrated content campaign.
Your blog should be part of the story, not the whole story. Sometimes, a blog should just be a helpful list post or a standard definition of important terms in your industry.
Successful brand stories go beyond the corporate blog and marketing messages, and stem from the true values and mission of the blog itself.
Think about the story of Apple and Steve Jobs. This story is so interesting and compelling that it was made into a Hollywood movie – twice!
You didn't read about Apple's story on their blog (does Apple even have a blog?) Instead, Apple's story is a core part of their brand that permeates into every campaign and product. This is the stuff of legends.
4. Take Storytelling Beyond Blogging
So if you feel your blog is lacking a little in the storytelling department, you might want to stop focusing on the actual words you say. You can tell great stories in your blog, but writing stories is not the only way to tell them.
What other types of content can you work on to forge better connections with your customers?
Images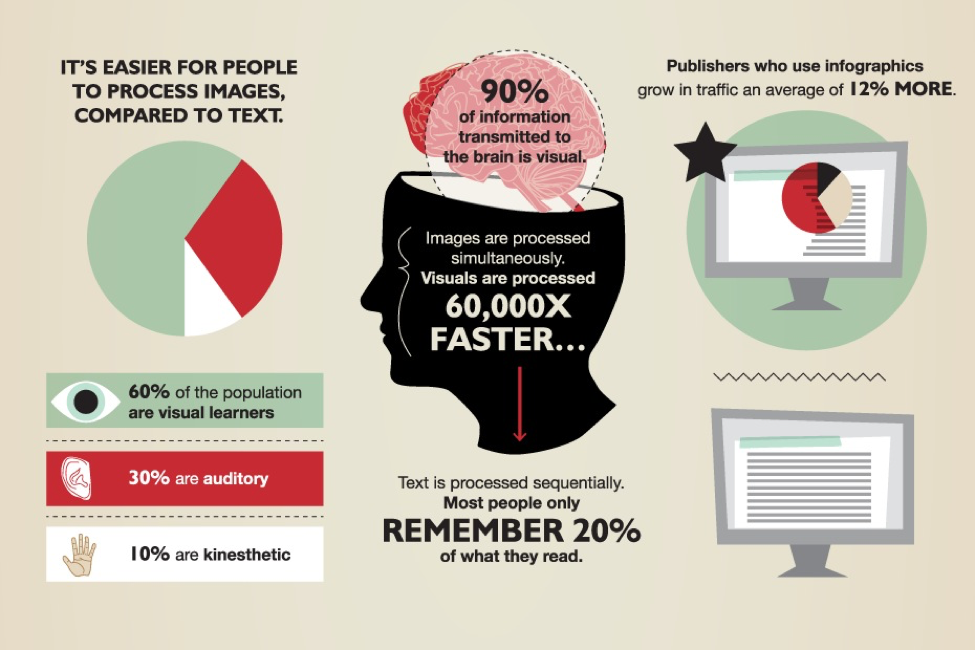 They say an image tells a thousand words, but how much thought are you putting into your blog imagery?
Many corporate blogs follow the tried-and-true standard of illustrating their blog posts with typical stock photography. If this is merely to add some visual interest to your copy, that's fine. But think about how images can improve your story, or even tell it entirely.
Infographics, for example, are a highly effective way of communicating information that most people find more engaging than a wall of text.
Or, consider custom illustrations or just better photography. If nothing else, images will grab your reader's attention and make them more likely to read your words.
Video
Everyone knows how effective video can be for telling a good story. And, a short, interesting video is more likely to be watched and shared than any other type of content.
You can use videos to illustrate and add extra value to your blog posts, or they can be effective standalone pieces of content in their own right.
It's not even necessary to create your own videos. Remember when I shared a trailer of the Steve Jobs movie a few paragraphs back? The beauty of YouTube is that creators are happy to share their work with anyone who can make use of it.
Want to Integrate Storytelling into Your Content Strategy?
If you are ready to get more traffic to your site with quality content that's consistently published, check out our Content Builder Service. Set up a quick consultation, and I'll send you a free PDF version of my books. Get started today and generate more traffic and leads for your business.