Your website is the window into your company's services, values and capability. First impressions matter, and in the online world of 2022, your first chance to impress a client will most likely be on your very own website.
This is why your website must be optimized to capture and qualify potential leads. Lead generation is the first step towards sourcing prospects and opportunities while nurturing these relationships with the intent of turning prospects into clients, and clients into loyal brand advocates.
This, in turn, can provide a steady revenue stream that successful businesses need to remain operational.
Key Takeaways: 
If a potential lead ends up on your website, you want to make sure you get their information! A healthy balance of lead generation forms and pop-ups will be your best friend here.
Build brand trust, through testimonials and trust seals, to give your company some social backing to prove your reliability.
To template or not to template? While website templates might be easy and quick, they don't always bode well in the tech savvy community.
Here are five things to keep in mind while developing your website (or updating it) to optimize it for lead generation:
Optimize Lead Generation Forms
You can increase the likelihood of visitors providing their personal information by making your forms accessible and easy to fill in. This example from Optimizely.com is a great one; short, sweet and to the point.
The form asks questions that are super easy to fill out, but also gives the company the exact information they need. After a potential lead fills this form out, not only do you have a means of contacting them but you know where they work and their job title. Now you can craft an email that's personal and meaningful.
Most people are not willing to volunteer their personal details from the get-go, so too many fields can be a turn-off. People want to trust your company before selling you their soul – or their email address in this case.
You can also boost your lead generation efforts by adding visual cues that point users in the right direction. You can even include a valuable, hard to resist offer to hook them even further.
Include Testimonials to Enhance Social Proof

Adding a testimonial page on your website is an easy way to prove to potential clients that your current customers are happy with your product and services.
Not only do testimonials validate your business, but it shows brand loyalty in the public. Potential customers will trust you more because other people, just like them, already do. This social proof goes a long way.
Leave no doubt about your reliability by adding visuals such as photo or video to these testimonials. The example above from Casper Mattresses features social media quotes moving on a carousel. This movement catches a viewer's eye and peaks interest.
Including these interesting visuals has a greater impact on the viewer and increases your chances of capturing qualified business leads through credibility and trust.
Discover the Art of a Pop-up Forms
Alright, alright, pop-ups can be annoying. It's a good thing Google actually agrees with the user experience here.
Another method of retrieving lead contact information is to use pop-up forms on your website. Make sure you don't fall victim to Google's wrath, though. Google doesn't like pop-ups that happen early or often. If it's intrusive, Google will penalize you for it.
This is partially because of Google's July 2021 core update:
The truth is, pop-ups do work. Pop-up forms can deliver a conversion rate of up to 9.3%. But, there is an art to the pop-up form.
The image above shows different types of pop-up forms used commonly on the internet. Pop-ups like the welcome mat are pretty universally annoying. Of course, there are always exceptions to rules like this but chances are, the welcome mat isn't your best bet.
Banners can be a good choice for a website that a user might spend a prolonged amount of time on. These pop-ups stay at the top of the page until dismissed, unobtrusively.
To find out if your target audience responds well to pop-up forms, test one on your landing page. Put a pop-up form of your choice on the page for a month, and then remove it.
Analyze the user experience, take a closer look at response rate, and use process this to decide if pop-ups work for you! You can even use these methods to experiment with different types of pop-up forms so you can create a combination of the best user experience and conversion rate for your company.
Consider Using Trust Seals on Your Website
Tech savvy consumers looking to find out more about your products or services tend to turn to their mobile devices for information. In many cases, first impressions are formed through this initial exposure to your online platforms and social media accounts.
Gain their confidence faster with the help of trust seals. Go for trust seal providers that are backed up by a consumer guarantee whenever you can.
One of the most popular trust seals today is the TRUSTe seal, which has dozens of different types of seals. A potential customer will gain more trust in your company when they see this on your website. They might have already thought you were legit, but now they know you're not a scam.
Invest in a Well-Designed Website Instead of a Ready-Made Template
There are many areas in business where you can leverage the use of free software, but website design probably shouldn't be one of them.
Cookie cutter websites won't instill confidence in visitors, as savvy users will notice that you haven't spent a significant amount of time or money to produce them.
A website template may be quicker –  I mean you just plug in your information and go -, but in the long run you won't have much freedom in what you can do with your web design. Say you want to add a new section to your homepage with dynamic movement and testimonials. You'd be restricted to whatever template options your design app already possesses.
While these free website templates claim to be a one-size-fits-all solution, it's best to spend a little extra to optimize your site's design. Having a unique website won't only give you creative freedom, but allow you to stand out from the crowd.
Be clear about your purpose and communicate this clearly to your designer. Make sure users are drawn to the most important elements of your website. A well-designed online hub increases customer trust and significantly improves your chances of capturing those qualified leads.
You've Optimized Your Website, Now What?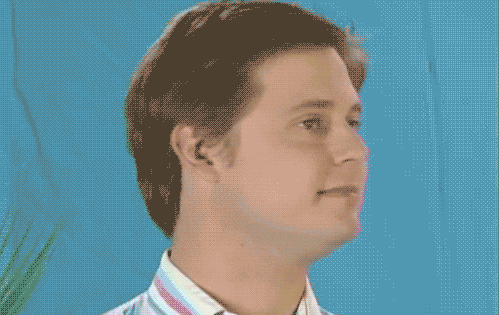 Make sure to stay aware of the changes you've made to your website and track changes in successful lead generation. From testing out pop-up forms, to changing up your web design, every change matters.
To make the most of these strategies, you must first have a good grasp of your current lead generation landscape so that you can compare and contrast what works and what doesn't. Analyze the data and use it as your basis for introducing improvements in future campaigns.
Focus on what's working, continue to tweak your message, ruthlessly edit, and eliminate elements that don't add value.
Now that you have an awesome optimized web page, it's time to put some stuff on it! Optimizing your content creation is the next step. Great content can gain more traffic and exposure for your company at a fraction of the cost of paid advertisements. Watch your ROI soar with your amazing web design and even better content.
Your website is the initial touchpoint for online users to experience your brand. First impressions can make or break a prospective relationship so put in the effort to maximize your brand's chances!
Ready to work on the content side of things too? Check out our Content Builder Service and schedule a free consultation today!