So, you've got your blog up and running and you're pumping out content like it's your job! Now it's time to optimize your blog for lead generation, because what else is it there for, really?
Creating great content is just the first half of the equation. If you're publishing a perfect blog post onto a crappy webpage, you're defeating the point of said great content.
Another daunting task is starting you in the face… How do you optimize a web page for lead generation? You've landed yourself in the right place. Here are 10 tips to make your blog a lean, green, lead generating machine.
Quick Takeaways: 
Before you start optimizing, you need to understand exactly why blogs are the perfect opportunity to generate leads. 
The type of content you create also plays a role in lead generation, like presenting yourself as a thought leader in your field and offering exclusive content to obtain more contacts.
The layout of your blog can make or break your lead generation efforts. From banner ads to sidebar real-estate to social media sharing, there are multiple aspects to optimize.
How Blogging Helps Generate Leads
1. Establish Your Position as a Thought Leader and Build Trust
Thought leadership is a type of content marketing where you tap into the talent, experience, and passion inside your business to consistently answer the biggest questions in the minds of your target audience on a particular topic.
When you produce insightful content on a regular basis, you demonstrate industry expertise. Providing valuable content that few others are offering will quickly establish your position as a thought leader.
Educating your readers about the industry you belong to will turn your brand into a go-to resource. When you do this on a regular basis, you'll be acknowledged as an important and trustworthy voice who is deserving of your audience's attention and patronage.
Establishing trust takes time. There's no shortcut to gaining a new prospect's confidence. You need to prove that you're the real deal and not just a fly-by-night operation. Stay consistent, be reliable.
Publishing quality content in a steady fashion shows that you're offering a service or product that is here for the long haul and that you're not simply looking to make a quick buck.
2. Boost Your SEO
Blogging increases your digital presence so that you're more visible on search engines like the almighty Google.The more valuable pages you put out there, the more favorable your ranking will become.
Blogging increases inbound links by as much as 97%, which improves your search rankings. These factors, in turn, attract even more visitors through search and improve your blog readership.
Image Source: HubSpot
3. Build Domain Authority
When you have domain authority, your content will perform better on search engine results pages (SERPs). Another bonus; building domain authority through blogging is an owned asset. The benefits of your blogging don't screech to a halt just because of a budget decrease. Paid assets on the other hand, well the results stop with the buck.
4. Engage Your Audience
Quality content attracts the right audience. It pulls them in, captures their attention, and increases your chances of turning them into loyal customers.
Your blog can be a venue to answer questions through the content you publish there. But, you have to make sure you're doing this on a consistent basis to maximize results. You also need to prioritize the type of content you're creating. If you come across as too sales-y, no one will care about what you have to say.
5. Better Lead Quality
Once you've captured their attention, offering a suitable reward in return for their contact information is a great way to generate qualified leads.
A blog can be used as a lead magnet where visitors are offered something of value in the hopes that they'll provide their email, address, zip code, and other details in exchange for something of value you're providing.
Quality leads are more likely to have a better customer lifetime value compared to cold leads. You can also use their contact info for target marketing and advertising purposes.
10 Ways to Optimize Your Blog for Lead Generation
How do you turn your blog into a lead generating machine? Here are a few ideas you can work with:
1. Offer Exclusive "Gated" Content
Remember how we presented ourselves as thought leaders earlier? This is where that comes into play again.
Leave out a little extra content for loyal followers that casual readers won't normally get. Do this alongside the free content you're already posting on the blog to maximize the benefits of each. (We use the WordPress plugin AdRotate to place non-abrasive banner ads within our content.)
Image Source: Orbit Media Studios
By establishing yourself as a thought leader through consistent blogging, people are more likely to opt-in for gated content.
Create an ebook that gives more detail on your process. Tease your audience with your public post and urge them to download your ebook for more. You can also host webinars that provide detailed feedback that's customized for clients who provide their contact and personal information.
The goal is to obtain contact information for potential customers. Once you have that you can begin nurturing these top of the funnel leads.
2. Your Blog Should be Integrated into Your Main Website
You might be tempted to put your blog on a separate domain, but you'll miss out on many opportunities to generate leads if you do.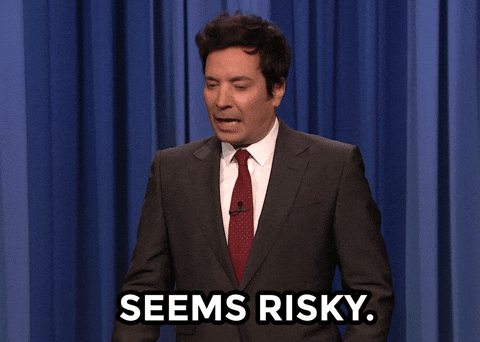 Unfortunately, if you make your blog a separate entity, your main site won't benefit from the search engine rankings you'll get from inbound blog links. Your brand identity on the blog should consistently mirror what is on your main website.
A visitor's first encounter with your brand might be via a blog post, and they might not even land on your homepage. Give them a seamless customer experience with your brand regardless whether they're on your blog or the main website.
3. Try Marketing Tools Like a Slide-in CTA or the Hello Bar
A slide-in call to action (CTA) is a nifty tool you can use for blog readers who've managed to scroll all the way to the bottom of your post. It's an indication that your prospect is interested enough to consume all of your content. This is where the Slide-in CTA comes into the picture—literally.
A box on the lower right-hand corner slides in with an irresistible offer your prospect can't refuse. Your CTA could come in the form of a white paper, in-depth details about the post, or other valuable content in exchange for the reader's contact information. This type of CTA is generally a lot less annoying than a pop-up.
A Hello Bar is a bar that appears at the top portion of a website, typically spanning the page. It's hard to miss since it is located in the area on the screen where a visitor is likely to see first when the page opens. Hello Bars often include a call to action to help drive traffic to landing pages or squeeze pages.
Readers who don't click immediately but read the post will find that the "Hello Bar" follows them as they scroll through. It has been proven to be an effective tool to drive targeted traffic and build your email list in a relatively short period.
4. Link to Other Useful Internal Resources as Often as Possible
When you write a blog post, be mindful of specific words or phrases that are related to other posts or content within your site. Throughout the post, link these words (i.e. Database Marketing) to other resources on your site.
Keywords can be linked to landing pages or other pages, and you can have these lead to related offers or deals that your prospects might find interesting. It could be a webinar or course sign up, a free trial, or an ebook that expounds on a certain topic. Your possibilities are endless!
5. Maximize the Real Estate Around a Blog Post
The "leaderboard" at the top of the blog, the sidebars on either side of a post, and the space at the end of an article are prime real estate on your website. Don't let these spots go to waste by not putting CTAs, banners, or buttons on full display.
Image Source: Marketing Insider Group
The footer following a blog post is also a great opportunity to include a supplementary offer or another exciting piece of content. That space can also be used to link to landing pages to encourage subscription or CTAs that require email registration.
Each of our blogs is accompanied by a newsletter sign-up as well as our top blogs of all time and more content related to the blog you're already reading. As you scroll, this right hand column also displays a button to download The Ultimate Guide to Content Marketing.
6. Include Irresistible Perks
Make them an offer they can't refuse. If you're selling a tangible product, consider adding free shipping or discounts when they sign up for your email newsletter. This boosts your chances of gaining new subscribers and interested customers. Every online store I go to gets me with this one… Who am I to refuse 15% off!?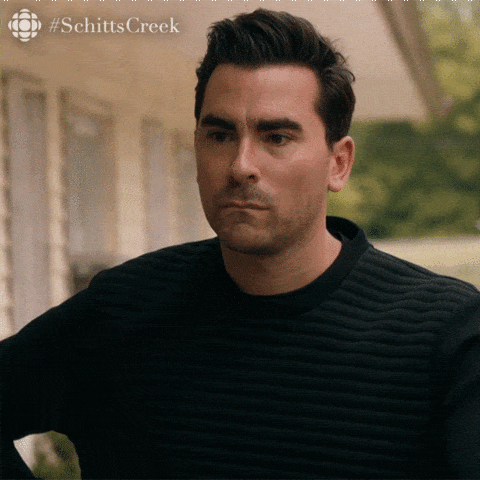 In some cases, offering a physical catalog could be used as a way to collect email addresses. IKEA generates leads this way by giving prospects the option to download an online catalog or have a printed version snail-mailed to their delivery address. You just need to fill out the form that includes your email address or physical address.
This is also a chance to keep in touch with a prospect through an opt-in button that adds them to your email list for updates or other special perks.
7. Add Subscription Services
Offering a subscription service gives your visitors an easy way to sign-in to receive regular blog updates through email and RSS feeds. When they do, a subscriber is notified each time you publish a blog post.
Most blogging platforms include subscription plug-ins, while other email marketing services can integrate a plug-in that allows you to build your subscription list. Other providers can offer this for free such as FeedBlitz or Mailchimp.
Capitalize on your subscription services even more by implementing a lead nurture series for new subscribers.
8. Make it Easy to Share Your Content on Social Media
You can do this by adding social media icons in and around your blog post. This encourages visitors to share your content on Facebook, Twitter, Instagram, LinkedIn, and other sites, which in turn, helps enable your audience to expand your online network.
You want to drive traffic to your site as much as possible and social sharing is an excellent (and easy) way to complement your lead generation campaign.
9. Utilize Guest Posting
You're already creating great content, so why not let it live on other websites as well? Guest posting can help you build authority even further and expand your audience beyond just your website's scope. Finding blogs to partner with will essentially let each blog benefit from the rankings of the other. Say you really want more small business owner leads, but you don't have authority in their industry. Guest posting on different blogs is your key to reaching an audience that wouldn't normally visit your website.
10. Stick to an Editorial Calendar
Aside from creating quality content, the key to successful lead generation through blogging is consistency.
You have to abide by a schedule for creating regular content and publishing a post based on your editorial calendar. You can either do this manually, use automated platforms or work with an agency that maps out topics and publishing schedules on a daily, weekly, monthly, or annual schedule.
To avoid burnout, make sure that you create a sustainable plan by delegating certain tasks to freelancers and different content creators on your team. This might mean outsourcing your content creation plan entirely.
Make Blogging Your Secret Weapon
If only engaging content could be summed up in a neat algorithm, fed into a machine, and used to create blog posts at a flick of a switch, blogging would be so much easier.
Until then, the best thing to do is to come up with a strategy that enables you to churn out quality content on a regular basis.
In the end, remember that blogging is a means to an end. In this case, the end is lead generation (and a healthy bottom line). It's also an opportunity for you to connect with customers in a way no other software or app can ever replicate. But, for it to work, it needs your active involvement!
Make blogging a fundamental part of your business and lead generation efforts. Follow best practices and your perseverance and persistence will pay off in the long run.
Did you make it to the end of this article and feel a sense of overwhelm? Outsourcing your blogging strategy might be your best bet. Luckily, you've landed on the right website. Check out our SEO Blog Writing Services or schedule a free consultation today to learn more.